First Team & Team Kids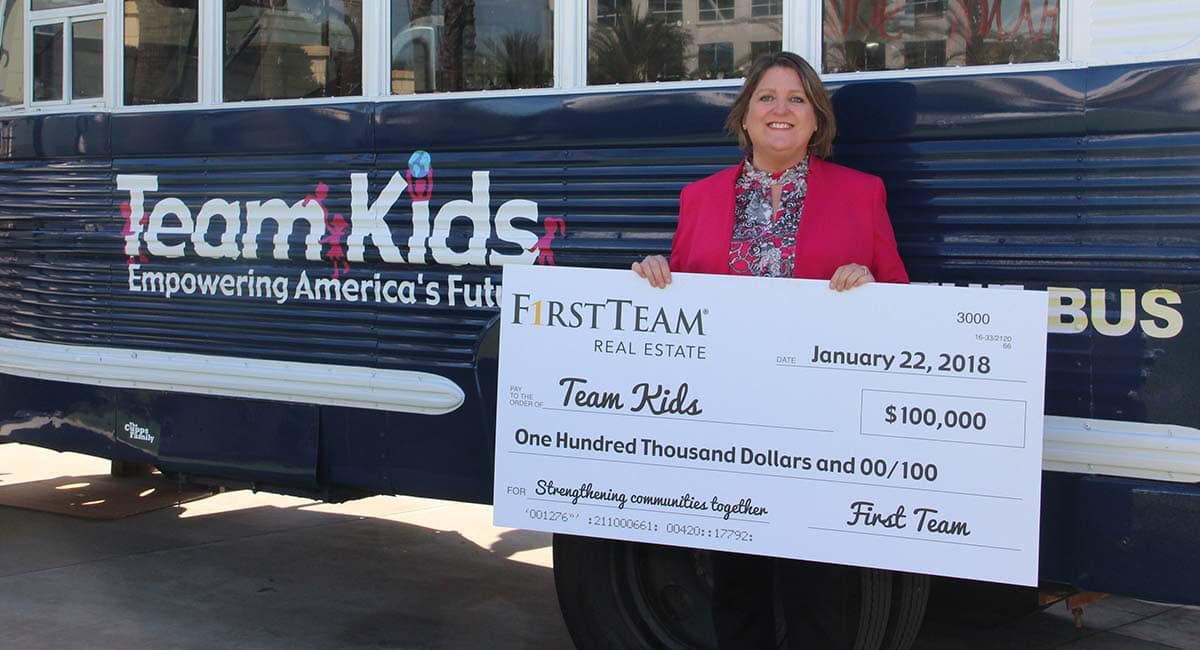 We share more than just 50% of our name with Team Kids, we share a vision for strengthening communities through service and compassion. As Team Kids Ambassadors, we're leading efforts to serve in our communities and fundraise for Team Kids.
Through our partnership with Team Kids —called the Team Kids Superhero Program—real estate agents serve as mentors to children in their communities, guiding them through various challenges that allow them to make a difference and earn recognition for it.
"Through the Superhero program, kids will be presented with challenges to complete, such as bringing blankets to an animal shelter or writing a thank you note to someone in the military," Hudash explained. "Once they complete these challenges, the real estate agents will present them with certificates thanking them for their contributions and for helping to make their own community a better place."
The Superhero Program, and our affiliation with Team Kids, is part of our organization's overarching mission to make a difference in the communities we call home.
Testimonials
" Katie was very professional and quick to respond back to us when we called. She was very helpful and patient. We felt comfortable and didn't worry about anything. We knew Katie was on the ball. Her personal presence puts anyone at ease. Thank you Katie for the great job you did, selling our house. "
- Beatrice Connell revocable trust 2012
" Katie is not only professional, competent, and responsive, but a real bulldog when it comes to negotiating price. I would recommend her in a heartbeat "
- Susan B Rose
" Katie is not only organized, articulate, and knowledgeable, but also a truly nice person. She was extremely helpful in acquainting me with the ins and outs of Laguna Woods, helping me negotiate the mounds of paperwork involved in not only the purchase of my home, but also in negotiating the best price. I consider her the best of the best! "
- Susan Rose
" Katie's experience and professionalism make her a phenomenal representative for buyers or sellers. "
- Jeff Rush Elisabeth Dibble
" Kathryn (Katie) Martin is an excellent real estate professional. She knows the market and has the experience needed to manage the sales and marketing process smoothly. As in any transaction, obstacles often arise without notice. Katie very effectively either managed the resolution and/or developed viable alternatives to make the transaction successful for all parties. Katie was also very helpful in getting the property ready for sale, in a timely and cost-effective way. She is also a very good communicator- both with the seller and buyer. "
- Douglas and Ada Smith Trust buy Perry Smith Trus
Previous
Next